学生の活動
News

ニュース

News
2021 "Japan Arts Scholarship" winners announced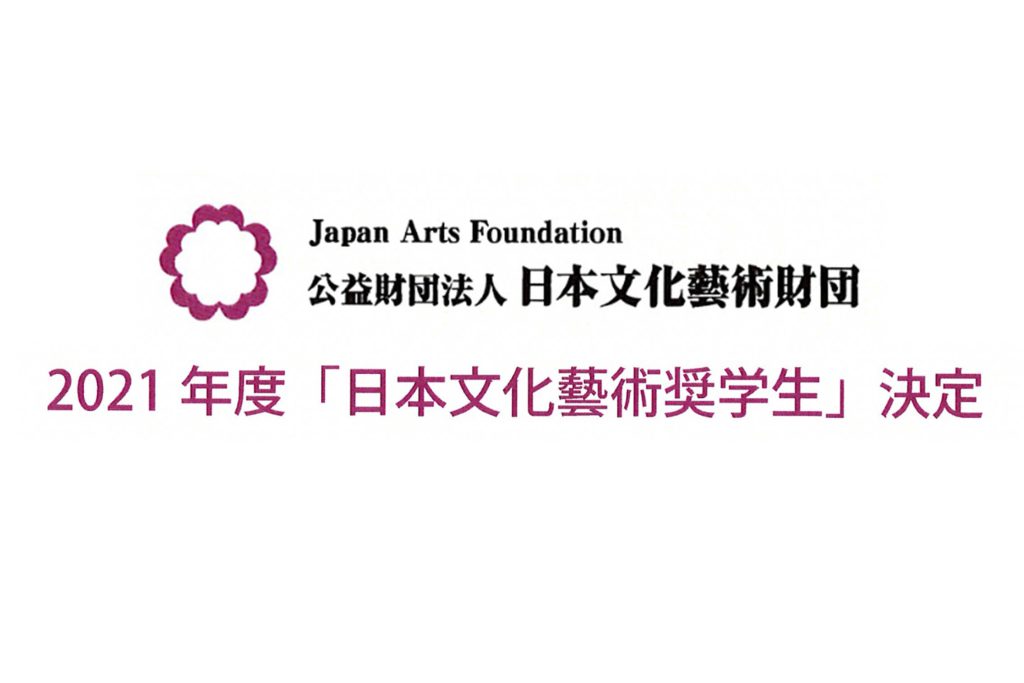 学生の活動
2021.11.30
Akita University of Art Doctoral Program student Fumito FUJIKAWA has been announced as a recipient of the 2021 "Japan Arts Scholarship".
---
The "Japan Arts Scholarship" (awarded by the Japan Arts Foundation) has been providing financial support to postgraduate students who demonstrate exceptional skills, talents and future prospects since 1996. This scholarship aims to preserve, foster and promote traditional Japanese culture and modern art, while also developing human resources capable of taking on the responsibilities of future generations.
In 2021, the "Japan Arts Scholarship" was awarded to a total of 6 students.

---

Koken ARAKAWA (Tokyo University of the Arts)
Kei URUNO (Nagoya University of the Arts)
Nana KAWABATA (Tokyo University of the Arts)
Shinobu SOEJIMA (Tokyo University of the Arts)
Mizuki TAKAMINE (Okinawa Prefectural University of Arts)
Fumito FUJIKAWA (Akita University of Art)
■Scholarship selection committee
Ken'ichi KONDO (Senior curator, Mori Art Museum)
Sachiko SUGIURA (Professor, Musashino Art University)
Noboru TSUBAKI (Professor, Kyoto University of the Arts)
Ken TERAWAKI (Film and rakugo critic)
---
---