Events

イベント

Events
Um! Hasegawa-kun is coming!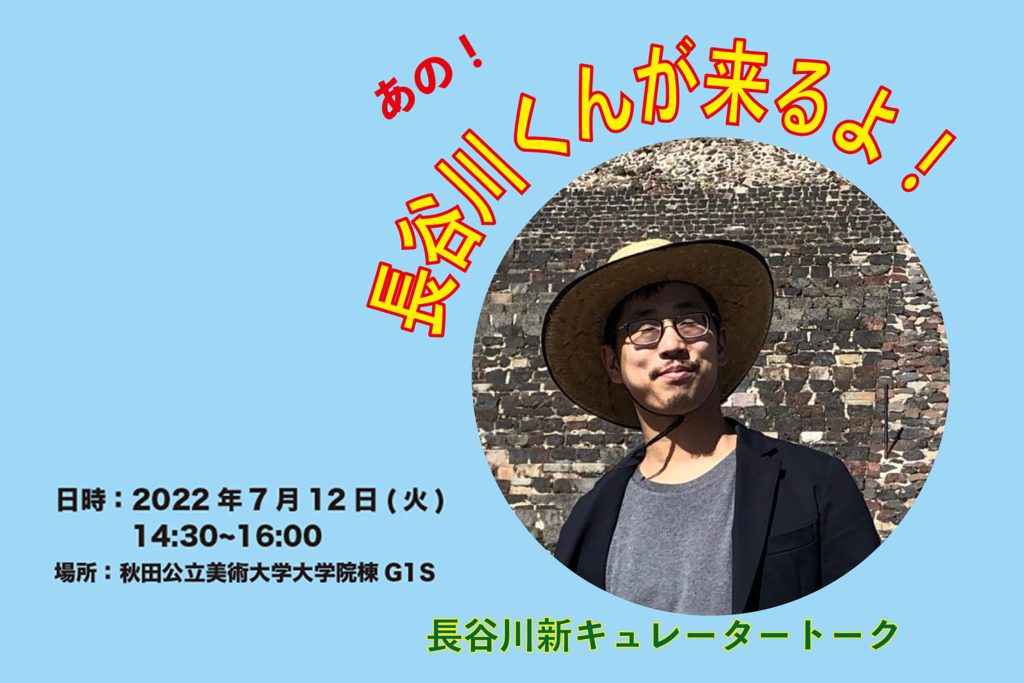 2022.07.12
On Tuesday, July 12, 2022, independent curator Arata Hasegawa was invited to give a curator talk as a special graduate school class at the AUA Graduate School of Transdisciplinary Arts.
---
Mr. Hasegawa will give a lecture talk on his wide-ranging activities to date, including the artist-in-residence program, working with artists on the move, and how to return to the local community as the artists grow.

After the talk, you can ask Mr. Hasegawa anything! After the talk, we will have a question-and-answer session!
If you have any concerns about your production or career path, this is the perfect opportunity to join us!
---
【Um! Hasegawa-kun is coming!】 
●Day and Time: July 12, 2022 (Fire) 14:30-16:00
●Venue: AUA Graduate School Building G1S
●Target: AUA students and staff
●Admission: Free
☆Advance reservation is not required, please come directly to the venue on the day!
※This event has ended.
---
Organized by: the AUA Graduate School of Transdisciplinary Arts
Planning: Hinoko Murotsu (1st year, Graduate School of AUA), Rina Sakurai (2nd year, Graduate School of AUA)
Inquiries: s228010@akibi.ac.jp (Murotsu)
---