Events

イベント

Events
Mobile Coffee Stand: 'Noiri in BIYONG POINT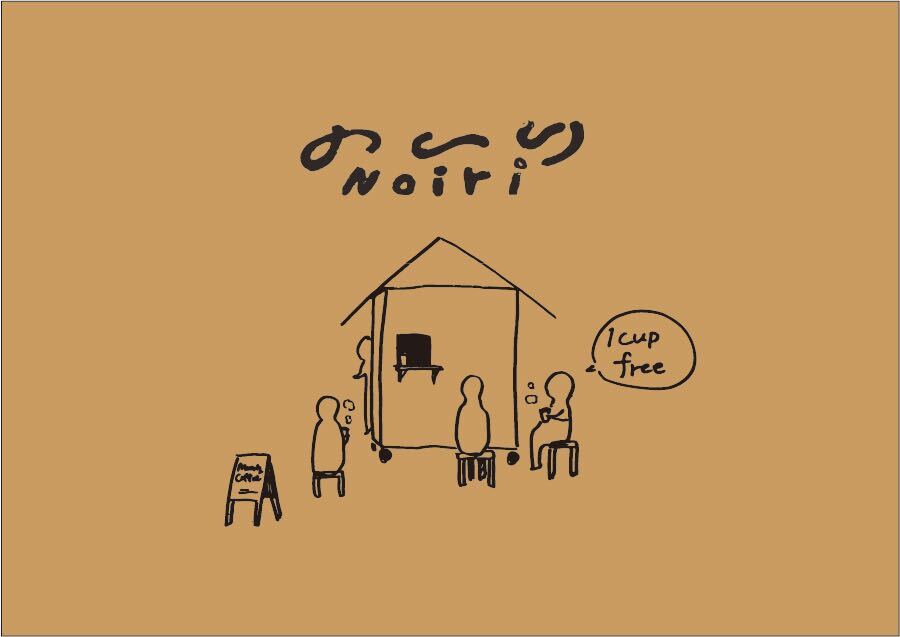 2022.06.16
Akita University of Art Master's second-year student Kotomi TAKAHASHI conducted the project "Mobile Coffee Stand: 'Noiri' in BIYONG POINT" coffee shop in Akita city, on June 18, 2022.
---
In her experimental "Noiri" project, Takahashi brews and serves coffee from a small, mobile coffee stand which she sets up in the streets of downtown Akita City.
The project name is a portmanteau of the Japanese word "Nodate," referring to open-air tea ceremony, and "iri," the gerund form of the verb "iru," meaning "to brew (coffee)". The purpose of this project is to collect specific "episodes" involving various scenes and locations in the city.

This time, she will brew and serve pre-roasted beans on the spot at the exhibition venue.

Why don't you join her over a cup of coffee and talk about whatever you felt when you saw the exhibition, or whatever you think about in your daily life?
---
【Date/Time】
●June 18 (Sut.), 2022
 13:00-16:00
●June 25 (Sut.), 2022
 13:00-17:30

【Admission】
Free

【Venue】
BIYONG POINT Exhibition Room 1
(CNA Akita Cable Television Indoor)

【Inquiries】 
NPO Arts Center Akita
TEL.018-888-8137
E-mail bp@artscenter-akita.jp
---