学生の活動
Events

イベント

Events
book shelter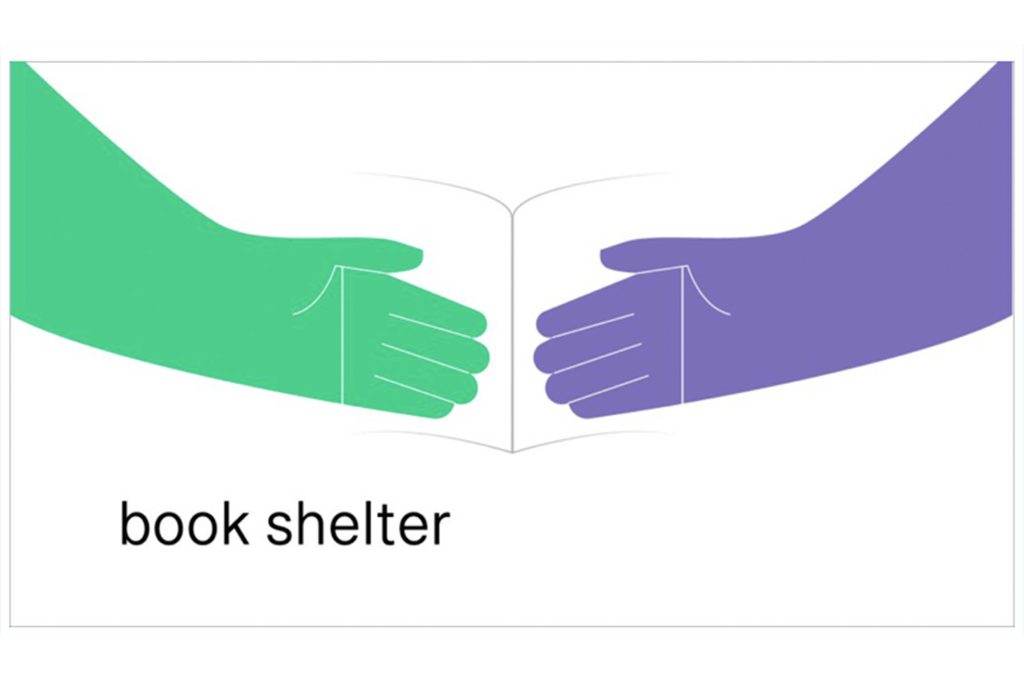 学生の活動
2021.12.02
"book shelter," a project conducted by Akita University of Art Master's first-year students Umi IWASE and Rina SAKURAI, ware held in the 1st Floor Community Space of the Akita City Cultural Creation Center from 10:00-17:00 on Friday, December 3 and 10:00-15:00 on Saturday, December 4.

---
Akita Prefectural Central Gender Equality Center ("Harmony Plaza") was a non-profit facility which aims to promote a gender-equal society and respect for individual human rights.

Harmony Plaza serves as a place where people can go to talk about the troubles and concerns that they face in their everyday lives, and features a library of books which offer advice for daily living.

"book shelter" was a mobile library project which aims to provide a time and space for reading and conversation, featuring books borrowed from Harmony Plaza.

The word "shelter" contains several meanings, including "a means of protection (from something)," and "a place to wait (for something)".
Both Akita City Cultural Creation Center and Harmony Plaza can be thought of as kinds of "shelters" which people visit for various purposes. This project aims to raise awareness of Harmony Plaza, an information hub, by connecting it with Akita City Cultural Creation Center, a cultural hub.

---
Venue: Akita City Cultural Creation Center, 1st Floor Community Space (3-16 Senshumeitokumachi, Akita City)
Date/Time: Friday, December 3, 2021 (10:00-17:00) – Saturday, December 4, 2021 (10:00-15:00)
Project Planning: Umi IWASE, Rina SAKURAI (1st-year Master's program, Akita University of Art Graduate School of Transdisciplinary Arts)
Organized by: Akita University of Art Graduate School of Transdisciplinary Arts
With support from: Akita Prefectural Central Gender Equality Center ("Harmony Plaza")

---